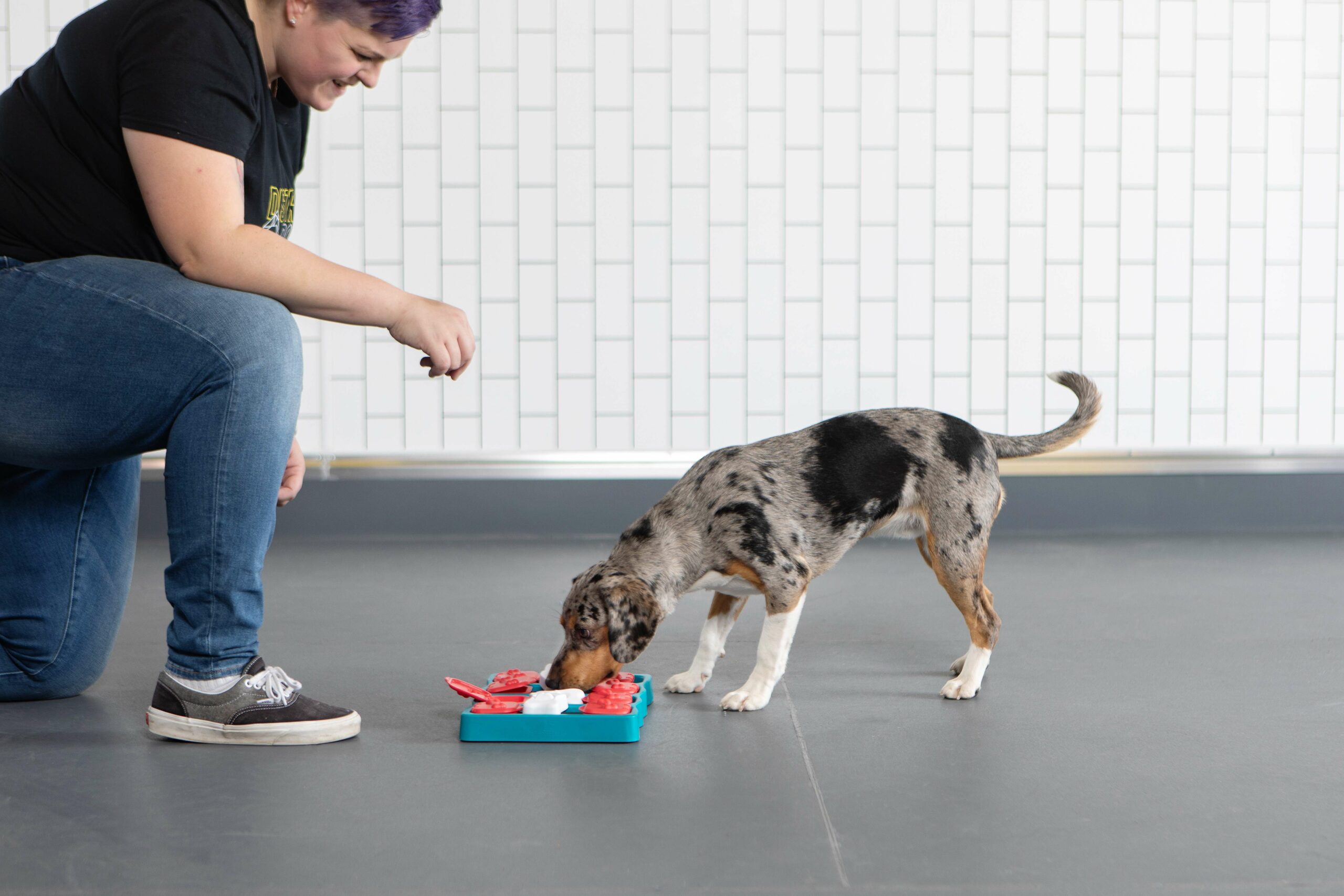 Puppy Basics (Level 1) | Group Class (Skips 12/27)
Young puppies are very impressionable, and their earliest experiences can have lasting effects on their behavior. Our trainer uses scientifically proven positive methods to encourage a fun and effective way to communicate with your pet. This six-week class is designed to help puppies grow into well-adjusted dogs. We'll give you the tools to create a strong foundation of good behavior while focusing on socialization skills, good manners, and confidence-building for a well-balanced family member. We have a small "teacher to student" ratio to maximize attention and learning. This class is open to puppies under five months of age once they have had their second round of vaccinations (generally 10-12 weeks of age), with a focus on:
Teaching name recognition and attention skills;
The art of saying "please,"
Basic commands like sit, down, and an introduction to coming when called;
Introduction to walking on a leash;
Introduction to Leave it and Drop it;
Crate training and potty training;
Managing chewing and mouthing;
Getting your puppy comfortable being handled and groomed;
Addressing jumping up;
Learn to prevent resource guarding, leash reactivity, separation anxiety and more as they get older;
Socialization with other puppies and off-leash puppy playtime.
Class spaces are limited and in high demand. Classes are non-refundable after 1-week prior to starting.
Length: 6 Week Course
Cost: $300