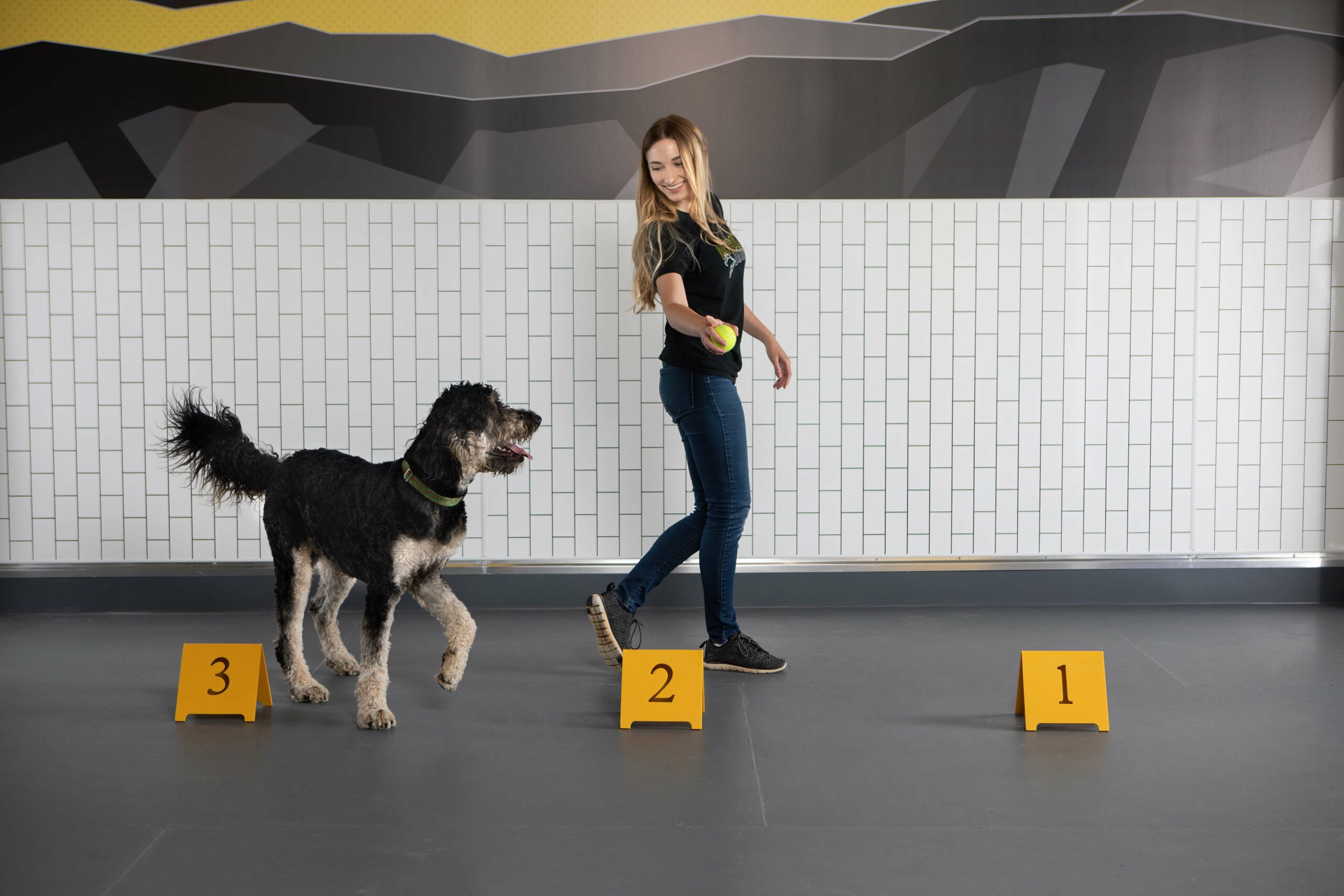 Adult Basics (Level 1) | Group Class
Your dog may no longer be a puppy, but that doesn't mean their training days are over. This six-week class provides an opportunity to continue developing fundamental skills and good habits also perfect for recent adult dog rescues. We will help your dog understand your expectations, so you can both enjoy your life together. We have a small "teacher to student" ratio to maximize attention and learning. This class is open to dogs six months of age and older, with a focus on:
Maintaining and building attention skills;
Reviewing basic commands like sit, down, and coming when called;
Developing impulse control (leave it, settle, stay, and discouraging jumping);
Practicing polite leash greetings and loose leash walking skills;
Continued socialization with other dogs and off-leash playtime. Teaching name recognition and attention skills;
The art of saying "please,"
Basic commands like sit, down, and an introduction to coming when called;
Introduction to walking on a leash;
Introduction to Leave it and Drop it;
Crate training and potty training;
Managing chewing and mouthing;
Getting your puppy comfortable being handled and groomed;
Addressing jumping up;
Learn to prevent resource guarding, leash reactivity, separation anxiety, and more as they get older;
Socialization with other puppies and off-leash puppy playtime.
Length: 6 Week Course
Cost: $300
Classes are non-refundable after 1-week prior to starting.