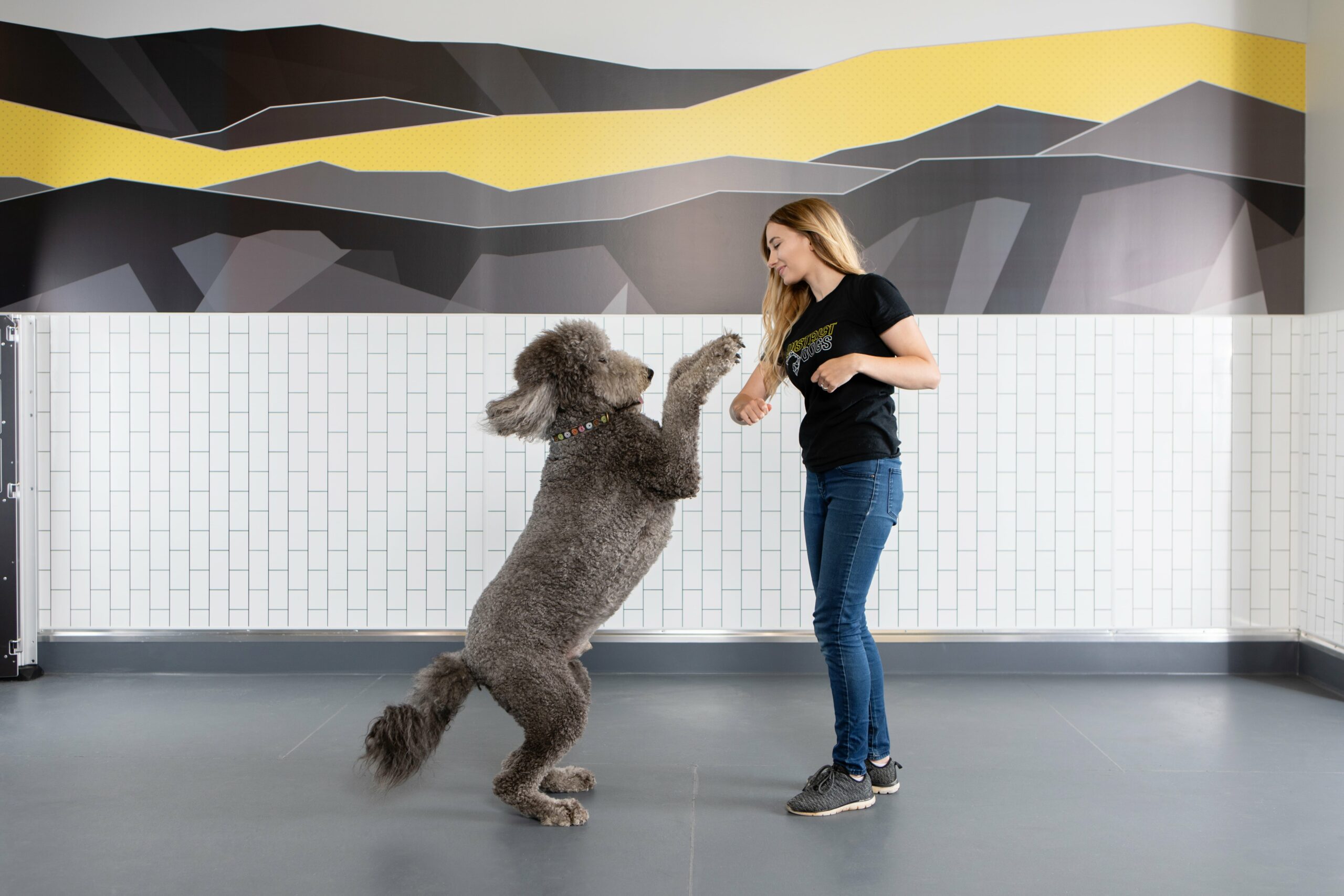 Workshop | Dump the Jump: "No Jumping"
When puppies jump up for attention it might seem cute, but it's much less adorable when they're fully grown and leaping at your face. Not only can their nails scratch or damaged clothing and property, it can be dangerous when they can also knock children or adults over in their excitement. Small and medium dogs are just as guilty when they become a tripping hazard or embarrass you when they get their muddy paws all over someone's clothing.
Fortunately, stopping a dog from jumping on you or other people is easier than you might think! With this one-hour workshop, our District Dogs dog trainer will set you and your dog up for success to DUMP the JUMP! We will work on different impulse control exercises positively teaching your dog that there are better options than jumping. We will work on the following behaviors:
Preventing the Jump
Teaching alternative behaviors
Providing positive rewards-based consequences
Giving you the tools and knowledge to DUMP the JUMP behavior permanently!
Please note that Workshops are non-refundable one week prior to the class.
1 Week Course
$60