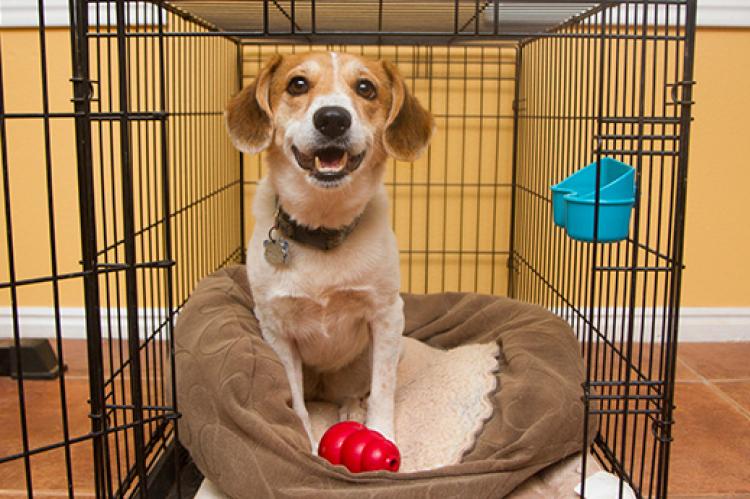 Workshop | Crate Training
The crate training process uses small steps to teach a dog to view a crate or cage as a comfortable, safe place.
Crating helps with potty training and it also helps prevent dogs from chewing up household possessions when you aren't home.
Crate training helps house training your puppy or adult dog.
Crates protect your home, furniture, valuables, and more that puppies and dogs find fun to chew on.
Crates keep your dog or puppy safe from getting into dangerous chemicals or injuring themselves.
Crates are crucial for transportation whether they need to fly or have prolonged vehicle transportation.
Crate training sets your dog up for success for boarding, daycare, and grooming scenarios.
As part of the puppy training process, crate training is essential for dogs to feel at home in their crates. When you start a young puppy with short periods of time in a dog crate and gradually work up to longer periods, they learn to enjoy their crate time.
1 session, $60