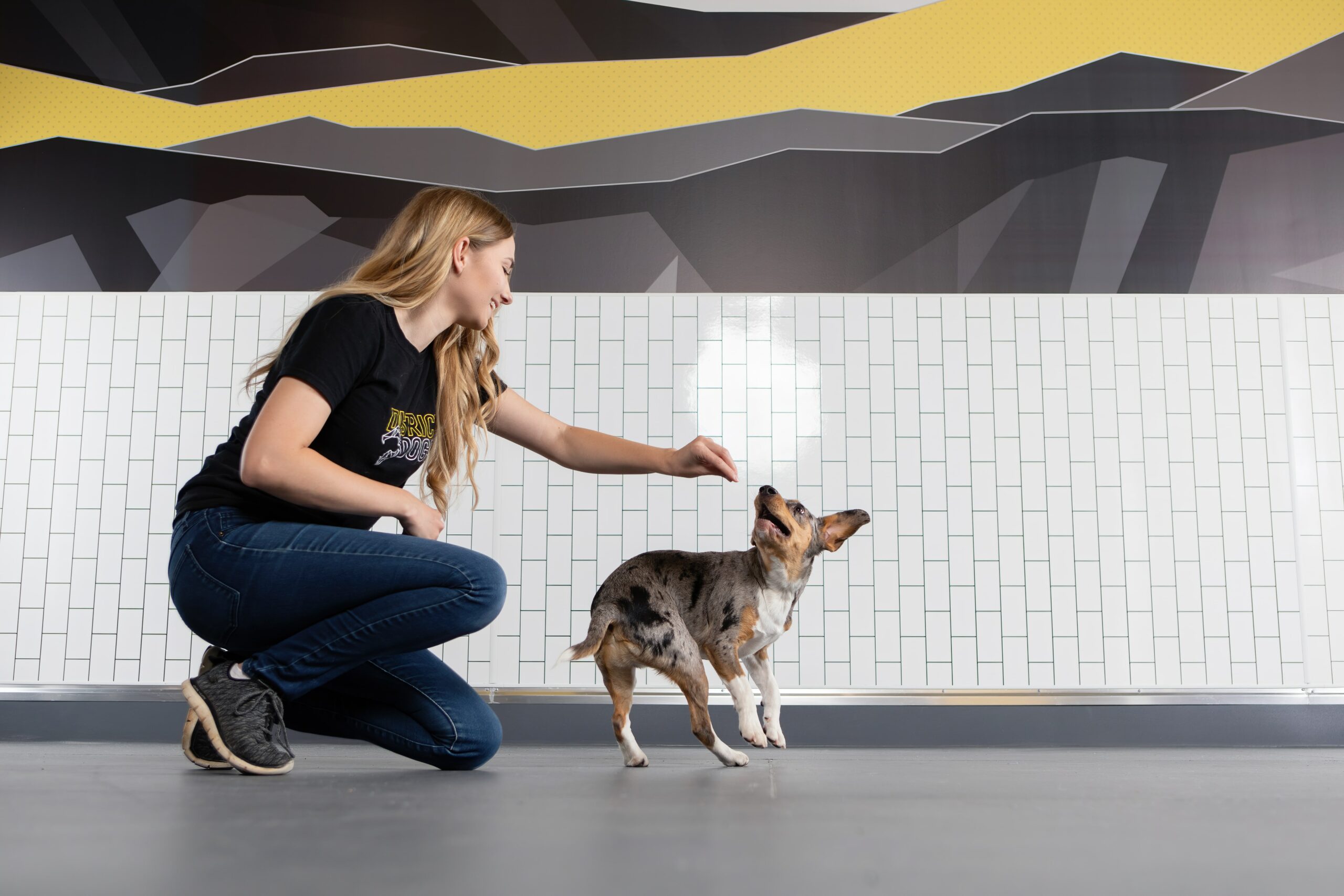 Group Class | Puppy Pre-K
Our 

Puppy

 

Pre

–

K

 class is an excellent introductory class for new

puppy

parents. There is a heavy emphasis on

puppy

socialization, confidence building, crate exercises, and more.

Puppy

socialization doesn't stop with just

puppy

play; to help shape well rounded family members we need to expose them to "scary things" (like the vacuum) positively, as well as help them learn about handling at the groomer and vet for example. We take your

puppy

's health and safety very seriously, which is why our training rooms will be specially sanitized before class begins. This will be a safe environment for your young pups!
Requirements:
For puppies 2-4 months of age

Puppies must have their first round of shots

Puppies MUST be carried into the training room – don't let feet touch the floor until then!

Treat pouch and clicker are recommended

Regular leash

Harness or collar (regular or martingale)

No retractable leashes, e-collars of any kind, choke collars, or prong collars allowed